Loopan Wire Tie Inc. was created with one vision in mind – to become the first grade tie wire supplier in China. At Loopan, we mainly supply loop tie wire, rebar tie wire, small coil tie wire, straightened cut tie wire, garden tie wire, cotton bale wire, industrial binding wire and wire ties. We believe that excellent quality can be achieved through using quality wire materials such as choice black annealed wire, galvanized wire and plastic coated wire.
All the raw materials are chemically and physically tested before being further processed. Featuring on quality, our staff has developed tie wire with the treatment of galvanizing, annealing and plastic coating. Our products can meet the technical requirement from the USA and European Countries and have found a popular market there. Loopan has the workshops of wire drawing, galvanizing, annealing, coating, cutting and spooling to conduct separately the processing for various tie wire materials. With the whole processing under quality control, our finished products yield high physical and chemical properties.
We enjoy:
Shared expertise of the staff
Improved management systems
Higher grade wire products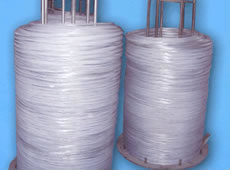 Loopan supply both small coil and big coil galvanized wire. We have wire winding and coiling machine to produce galvanized steel wire in big coils (single coil weight can be 1000kg maximum). The big coils galvanized wire is also named big package galvanized wire. The surface treatment for big package coil wire is commonly hot dipped zinc plating.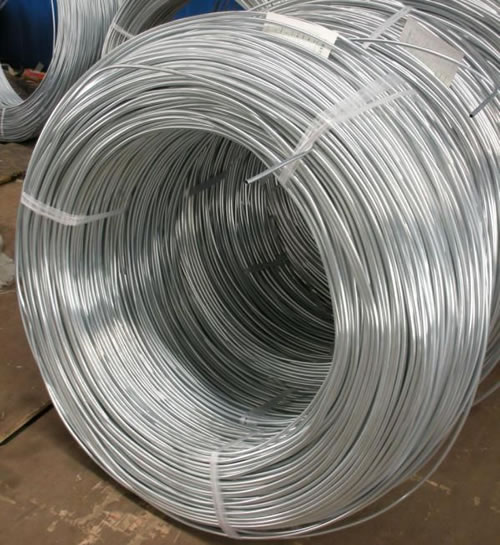 Galvanised Steel Wire Material: 45, 65, 70, 72A, 72B, 82B, 65 Mn
Galvanised Steel Wire Wire Gauge: 0.7mm - 4.06mm
Zinc coating amount per square meter length of the galvanized wire: 20g/m2 - 300g/m2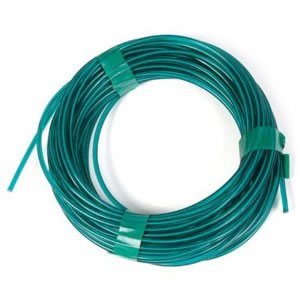 Vinyl Coated Steel Wire is supplied in small coils commonly. The coated wire has a thick and protective layer commonly 0.4mm to 1mm thickness. The bigger the wire diameter, the thicker the vinyl coating layer. For example: For 0.8 inner diameter wire, the coating is 0.4mm and it will be 1.2mm with the coating. But for the steel wire with a dimater of 2.5mm, the coating layer will be 1mm, then the finished coated steel wire will be 3.5mm.
2015 New !
PVC Coated Double Looped Wire Ties: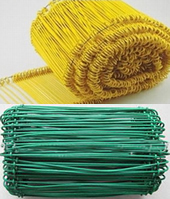 Steel wire ties with enhanced corrosion resistance offered by its color plastic coating on the surface. Green, yellow and other colors. Double loops allow easy and efficient packaging and binding uses. Automatic wire twisters and manual wire twisters are offered to achieve quick and firm twisting of the tie wire in using.