Carbon Steel Wire Material: 45#, 60#, 65#, 70#, 72A, 72B, 82B, B5Mn
Wire Diameter: 0.08 - 15 mm
Carbon Steel Wire Weight: According t the customers' requirements
Carbon steel wire can be used to produce springs, steel wire ropes, wire ties, brush and other uses.
Surface treatment for carbon steel wire: galvanized & ungalvanized
Package: packed in coil or in iron wheel.
Besides carbon steel wires, carbon steel material can be processed into structure steel, steel bar and other forms of steel products. Following different grade and standards.
Item
Grade
Specification mm
Product Standard
Status on Delivery
Common Carbon Structure Steel
Q195-Q235
Φ5.5-16
GB/T 701-1997
Coil
High Quality Carbon Steel Wire Coil
45-80#
GB/T 699-1999
SAE1006-1080SAE10B06-10B22
ASTM A 501-2006
SWRH42A-82ASWRH42B-82B
JIS G 3506-1995
Cold Heading Steel
SWRCH35K-42KSWRCH8A-SWRCH22A
JIS G 3507-2005
ML15-35
GB/T 6478-2001
Hot Rolled Reinforced Bar With Rib
HRB335,HRB400,HRB500
Φ8-14
GB 1499.2-2007
Hot Rolled Plain Round Bar
HPB235 HPB300
Φ6.5-16
GB 1499.1-2008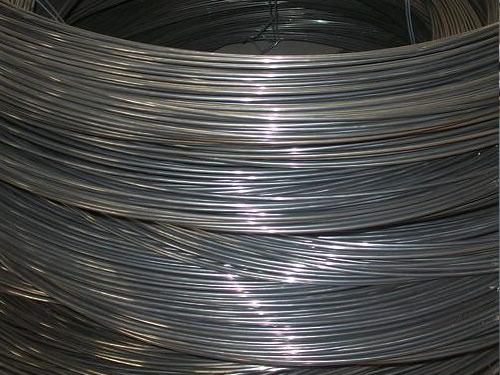 Common Carbon Steel Wire for Tie Wire Processing