We can supply three kinds of single loop tie wire: hot dip loop bale tie wire, electro loop bale tie wire and black loop bale tie wire. Our single looped ties are made of good quality steel wire materials.
Looped Ties are available in both Single or Double Loop. In this page, we mainly introduce single looped tie wire and its uses.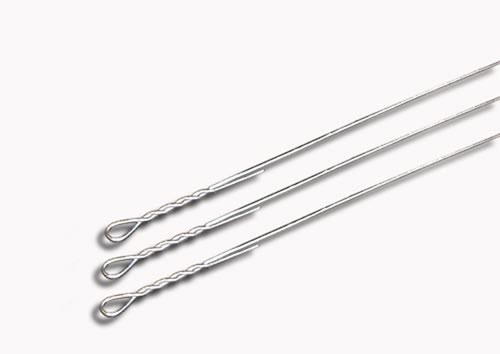 Single Looped Ties with galvanized coating protection.
Single Looped Ties Material: High quality galvanized steel wire, soft black annealed wire, copper wire or plastic coated wire, etc.
Single Looped Ties can be used for quick binding, 36" baler, the recycling of corrugated (cardboard) material, especially for daily use.
Packing: Single looped tie wire each bundle is pressure wrapped in plastic with thick plastic coating at end.
Single loop bale ties are produced by automatic bale tie machines, computer controlled full counts, accurate length, correct gauge, quality packaging.
Single Loop Bale Ties
Wire Gauge: 11G to 15 G.
European Gauge: 3.0mm or 3.2mm
Standard Length: 7ft to 24ft (custom lengths available).
Standard Bundle: 125 count or 250 count (custom counts available).
Large selection of galvanized and black annealed bale ties for a wide variety of commodities and products.
Available from 6 ft. to 22 ft.
Available from 10 to 15 gauge.
Easy to bend, thread, and tie.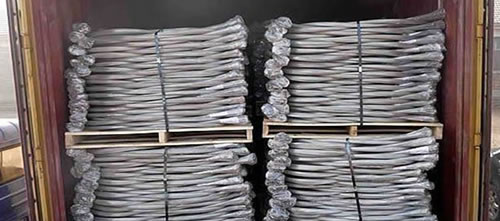 Single Looped Ties in the car